There are so many ways to express yourself through your style these days. Sometimes you feel like embracing your inner Kardashian with some killer contour, other days you turn to heavy eyeliner and Dr Martens for a Kristen Stewart grunge vibe. Being a girl can be pretty awesome.
One easy way to change up your style without doing anything too drastic is to get a new piercing. They're super cute, don't have to be permanent and can make you feel instantly refreshed.
But if you are thinking about getting your first piercing or adding to your collection, hold up a second and read our piercings handbook. From all the different styles to helpful hygiene tips, here are a few things you might want to consider before committing to a shiny new friend.
Am I even allowed one already?
Many piercing shops have their own age restrictions but usually, if you're over 16, the piercing world is your oyster. Under 16? Then you'll need your parent or guardian's consent. Just remember you probably won't be allowed to keep your piercings in at school so you might have to get tactical with your piercing/healing/school holiday dates.
So, where are the places I can get pierced?
Most people tend to go for the ear lobes first, but who says you have to be like most people? There are loads of places to choose from – check out our ear piercing guide for inspo! If you're going for somewhere on the body though, you can pretty much pick anywhere you want…
The belly button
Back in the nineties, belly bars were *the* piercing of the moment and who doesn't love a bit of 90s fash? You can opt for rings or bars in different shapes, sizes and colours, totally customising your stomach, plus they're easily hidden so won't cause Grandma to faint on Christmas Day.
The nose
If you want more of a statement piercing (like on your actual face) a cute option is a twinkling nose piercing. If you'd rather something super subtle go for a tiny nostril stud, but if you want to nail that grunge feel, opt for a ring through your septum like Bella Thorne.
The lip
Lip piercings are pretty low on the pain scale and are an easy place to experiment. From the labret (under the lip, just above the chin) to the monroe and madonna (above the lip on the left hand or right hand side) to the medusa (just below the nose, right in the centre), there are plenty of places to go play.
The tongue
If your motto is 'no pain no gain' then a tongue piercing could be for you. Speaking from experience: it hurts. It can also give you a serious lisp for a few weeks so don't go into this one lightly. The midline (aka middle of your tongue) is the most common place to get pierced but you can get bars under the tongue, sideways through the tongue and through the very tip.
Body mods
If all of this is too vanilla then you can get some pretty out-there piercings. Think back corsets (this involves small hoops and ribbon to create the look of a corset), nipples and microdermals (a single-point surface piercing) – you can get this last one literally anywhere!
How do I know the best place to go?
Rule number one: DO NOT TRY THIS AT HOME. Seriously. Not only will it be super painful, but piercing any body part yourself is super dangerous. Leave it to the experts honey.
Rule number two: Hygiene is key. When it comes to piercings, cleanliness is super important so you need to make sure that you go to a reputable, licenced parlour. During your consultation, the body piercer will tell you all about keeping your own piercing clean. Listen up babe 'cos ain't nobody got time for a puss-infested mess.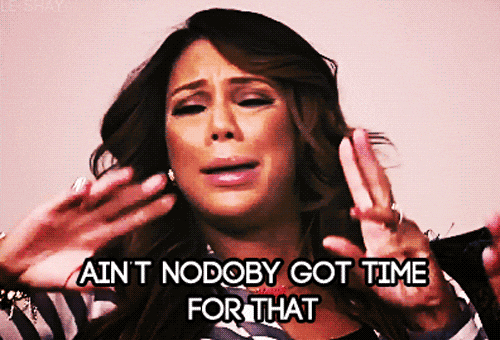 Rule number three: Ensure that you get your piercing with proper silver or gold jewellery. Though it may be slightly more expensive, it's always better to opt for a good quality metal. Gold and silver are not reactive metals so tend to be less irritating for the skin and will make the healing process a whole lot easier.
So, how are they actually done?
Body piercings are done using a needle so definitely aren't suitable for the squeamish. The piercer starts by marking the spot with a pen, clamping the desired area then passing a cannula (a hollow needle with a thin tube attached) through the skin. They then use this hollow needle to thread the jewellery through. Voila!
How long do they take to heal?
Depending on what piercing you choose, it could take between 4 weeks and 12 months for it to heal. Tongue, nostril and lip piercings tend to take 4-8 weeks, septum piercings can take up to 3-6 months and navel piercings can take up to 6-12 months but all this varies from girl to girl. It's a good idea to check with your piercer first if you're worried about healing times.
While body piercings usually take longer to heal then ear piercings, it's important to remember that all pain should be temporary. If you feel like your piercing has been bugging you for a bit too long, it's definitely worth speaking to your GP or piercest to check it's not infected.
Remember, piercings aren't permanent. They can be taken out really easily if you go off them or if your mum goes crazy, but FYI you are likely to experience scarring, bumps, depressions or holes when you remove them – these leftovers might not be as fun as a face full of studs. That being said, they're a super fun way to experiment with your look so go glitter yourself!
Image: Katie Edmunds
It's time you started celebrating your period, guys. Sign up to bettybox RN and get all your tampons and pads, beauty products, sweet treats and loads more cool stuff delivered to your door, every single month. We know. It's totally awesome.