You know your Valencia from your Juno, you know how to keep your mates entertained with the funniest Instagram Stories and you know the best selfie angles to get the most likes. But what if we told you there are some Instagram secrets you don't know?
Okay, okay, you'll probably know some of them. But we'd bet your next super Instagrammable unicorn cupcake that we know some tips you don't.
We've collected together some of our top Insta secrets and cool hacks to make using your favourite app more fun than ever. Whether you're just starting out, like to use Instagram for silly selfies and keeping your friends updated about what you're up to or you're an aspiring Instagram superstar, we've got some goodies for you.
And if we've missed out your favourite trick or tip, please share it with us in the comments below!
1. Do you have a favourite Instagrammer? Get notified when they post photos
Have you got one or two favourite Instagram influencers that you just can't get enough of? Or maybe your best mate is on holiday and you want to see everything she posts as she posts it? Well, you can set up notifications for specific people – so you're the first to know what they're doing.
Here's how to do it: Visit your favourite person's profile and click the three dots in the upper right-hand corner. A menu will pop-up and the bottom option is 'Turn on Post Notifications'. Just click that and you'll be notified when they post. If you get sick of seeing everything they do after a while, just do the same thing to turn them off. Simple!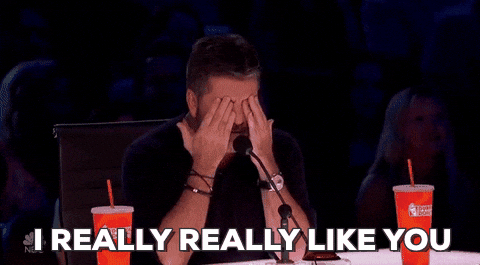 2. Do you have a favourite filter? Put it to the top of the class
There are plenty of great Instagram filters, but most of us have one or two that we use more often than the others. To save yourself a bit of time, you can re-order your filters so your faves always come first.
Here's how to do it: Next time you're editing a photo, head to 'Filter' but instead of choosing one, scroll right to the end and tap 'Manage'. Here's where you can press and hold the list icon next to your filters to shake up their order – just press, hold and drag. You can switch filters on or off here too with the tick on the right-hand side. This is good if there are some you just never ever use. We're looking at you, Inkwell.
3. Keep it real and change the intensity of your filters
When Instagram first launched, you picked a filter and had to live with how it looked. Now you have way more freedom and can add just a little hint of a filter instead. This is really good if you like your photos to be slighty edited, but to look quite natural too.
Here's how to do it: You can tap a filter once to apply it to your photo, but tap it again and a little slider appears, which lets you change the filter's intensity from 0 to 100.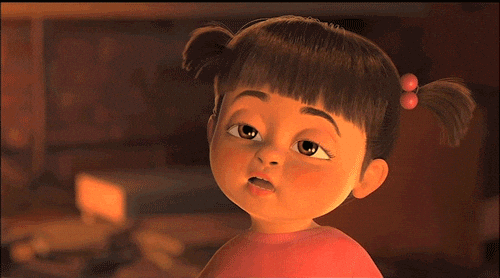 4. Bored of your Instagram feed? Then use the 'Explore' tab waaaay more
This one isn't a secret. Your Explore tab is right there, after all. But this is just a reminder to check it more often. Instagram uses its smart tech to fish out new people and photos and videos and stories you might like to follow and puts them all in this tab. If you love your Instagram feed just the way it is, ignore this. If you're on the hunt for new stuff, then don't forget to check it out once in a while.
Here's how to do it: Click the little magnifying glass in the bottom menu bar within the Instagram app. Stories you might like are at the top, a video is usually displayed in the middle and then there are photos from people you don't already follow at the bottom.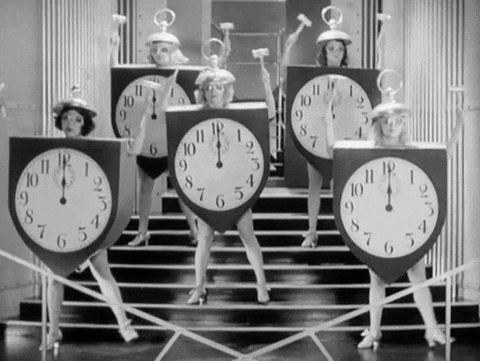 5. Want more likes? Then think about when you post
If you're using Instagram for fun and don't care whether you get 1 or 100 likes, then post photos whenever you want. But if you want to get more likes and become a bit more Insta-famous, then social media experts tend to suggest that posting photos at lunchtime – that's between 11am and 2pm – or in the evening – that's between 6pm and 9pm – tend to get you the most likes and comments. Now that won't always be the case, but it's a simple rule to remember if you want to think a bit smarter about when you post.
6. Want more freedom? Use Instagram's other apps
If you're tired of just sharing static photos, then you should check out Instagram's other apps. Hyperlapse lets you create fancy timelapse videos, Boomerang lets you make GIF-like looping videos and Layout lets you combine images into a grid. This one is our favourite for making collages or moodboards.
7. Edit now and post later by saving a draft
You take a great photo. You use Instagram to edit it and apply a filter. You write a really funny caption. But then you realise you don't want to share it straight away – you want to wait until 6pm when you'll get more likes! Now Instagram lets you save your posts as drafts so you can come back to them later.
Here's how to do it: Do everything you'd usually do to your photo first, like add effects, filters, a caption and your location. But then instead of hitting 'Share', press the back button in the top left-hand corner. Then press it again. Instagram will ask you if you want to 'Save Draft' or 'Discard'. Click 'Save Draft' and next time you go to add a photo, it'll pop-up first under 'Drafts' above your regular photo library.
8. Make your bio and captions stand out and look better with line breaks
You probably think that to add line breaks to your Instagram bio or captions you need to write everything out in Notes or a note-taking app first, then copy it across. But there's a much easier way to break up text.
Here's how to do it: Go to write a caption or your bio and hit the '123' key in the bottom left-hand corner of your phone's keyboard. A 'return' key will magically appear in the bottom right-hand corner.
Viola! Now you're an Insta-queen, follow us @bettycollective.
It's time you started celebrating your period, guys. Sign up to bettybox RN and get all your tampons and pads, beauty products, sweet treats and loads more cool stuff delivered to your door, every single month. We know. It's totally awesome. 
Image: Yoga Hosers