ICYMI, megababe Camila Cabello turned 21 at the beginning of March, on 3 March to be precise. This got us to thinking about the former Fifth Harmony star's many, many achievements, at such a young age. Anything to distract us from the fact that her former band, the aforementioned Fifth Harmony, are on an indefinite hiatus. Sob.
In celebration of everyone's favourite Cuban-American pop princess, please join us as we list 11 of Camila's best moments, when she was TOTAL. LIFE. GOALS. Havana ooh-na-na…
1. When she was initially told by X Factor producers that she couldn't audition for the judges…
But she persisted and got four yeses!
2. Speaking on Lena Dunham's podcast, Women Of The Hour, Camila explained that she very nearly didn't get to perform for the X Factor judges at all.
"They chose me as an alternate," she said of the show's producers. "For two days, I was right about to go audition, and they would tell me, 'Oh no. You can't audition.' I had my whole family there, and they were like, 'We don't want to keep having you get disappointed. You might as well just go home.'"
Thankfully, Camila kept her chin up and told the producers that she was worth the judges' time. "I was like, 'No, just give me a shot. I ended up auditioning because they saw how badly I wanted it and how persistent I was – it's a Cuban thing. And so I got to audition. I got four yeses, went to bootcamp, didn't make it and was put in my group."
So next time someone tells you that you can't do something, just think, 'What would Camila do?'
3. When she dated Austin Mahone
They. Were. So. Cute.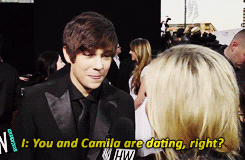 4. When she collabed with Shawn Mendes
I Know What You Did Last Summer hit the top 20 on the Billboard Hot 100 chart and, of course, ignited rumours that these two were dating. Its video also won two iHeartRadio Much Music Video Awards, for Fave Fan Video and Best Pop Video. Nice work, guys!
5. Two words: Bad Things
You couldn't turn on the radio without Camila's track with Machine Gun Kelly blasting circa winter 2016. It even won a Radio Disney Music Award (and is still a regular feature on our gym playlist).
6. When she went out on her own
Of course Camila's departure from Fifth Harmony hurt initially, but a girl's gotta do what a girl's gotta do, and it takes a brave lady to depart from a girlband when they're on top.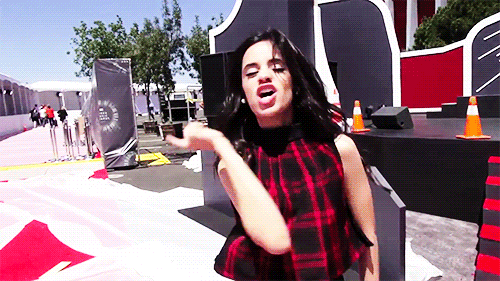 7. Everything about Havana
We're still singing it eight months after its release and everything from Havana's video to Camila's live performances of the track have us slayed. Her appearance on The Ellen Show, where Camila appeared to perform in a 1950s cabaret club, was particularly wow-worthy.
8. When she was in on the joke
Banana-oh-na-na.
9. When her debut solo album became the first-ever debut album to reach number one on iTunes in over 100 countries
Can you say, 'Yaaaaaaassss kween?'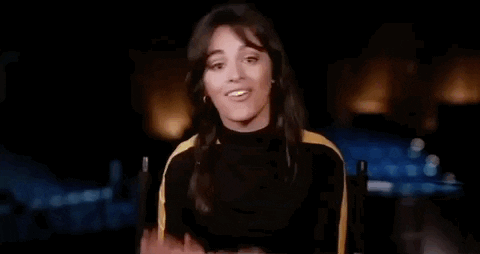 10. When she was so Marilyn Monroe it hurt at the 2018 iHeartRadio Music Awards
Who says Gentlemen Prefer Blondes?
11. When she used her platform for good and spoke out against gun violence…
…as well as participating in the March For Our Lives movement in Los Angeles. Posting on Instagram, Camila wrote, "It's so powerful and emotional…. Looking around at all these kids leading us in a fight against violence, nothing seems more powerful than seeing their innocent faces and their eyes filled with pain, filled with a fear they shouldn't even be thinking about… There's no words to describe the outrage we feel today at what's happening in our country, but we have a long way to go…. and the fight continues."
12. When she won the Nickelodeon Kids' Choice Award for Favourite Breakout Artist
On the very same day as March For Our Lives, Camila accepted her blimp, and who hasn't always dreamt of collecting one of those? Keep doing you, C.
It's time you started celebrating your period, guys. Sign up to bettybox RN and get all your tampons and pads, beauty products, sweet treats and loads more cool stuff delivered to your door, every single month. We know. It's totally awesome.