All Instagram lovers will know by now that your fave photo app is no longer about just putting up a photo and waiting for the likes and comments to roll in. No, now Instagram is just as much about Stories as it is about static. What that means is it's become much more instant (it is Instagram after all, right?), fun and gives you the chance to be even more creative.
For those not in the know, Instagram Stories are a way to share things with your friends and followers that expire after 24 hours (well, you can now Archive them, but more on that later). You can take a photo, choose a photo you've already taken, create a video, a Boomerang, a Superzoom, a Rewind, a Stop-Motion, you get the idea, there's a LOT of choice for you to get sharing and get inventive.
But we've found it's really easy to get stuck in a rut with Instagram's Stories feature and just use it for boring ol' photos and little else. That's why we've put together this list of ways to spice up your Stories for good to have more fun, get more followers and become a mini social media superstar in the making!
Use stickers – and shake them up!
Once you've taken a picture, or decided on a video, hit the little Stickers icon in the top right-hand corner (it looks like a little smile on a sticky square). There you'll find a huge range of sticker options to play with. Don't choose the same ones each time, shake up which ones you use to keep your friends and followers interested.
Keep an eye out for new and unique stickers
If you've used Stickers a few times you'll notice they change often, depending on the season or your location. If you feel stuck in a rut with your stickers, keep checking back. There's always some really cute or funny ones every few weeks or so. Right now there are loads of snowy penguins and we are totally here for it!
Practice, practice, practice with the pen tool
There's a pen tool in the top-right hand corner of your Insta Stories screen (right next to the Stickers icon) that lets you choose different widths, different pens and different colours (to name just a few!). It's super easy to get started with this tool, just, you know, scribble! But the more you practice with the pen, the better you'll get. This means you'll be able to create cool patterns, different backgrounds and lovely-looking cursive text over time. If you're having trouble, try making your pen narrower.
Psst… ! You can share old photos now
Until recently, Insta Stories were all about photos taken now, now, now. You couldn't upload a photo more than 24 hours old because that was kind of defeating the whole point! But now Instagram has realised that sometimes we're in the mood to share older photos and videos too. That's why you can go back through your Camera Roll and upload photos from any time. The only catch is Instagram really wants you to let people know when the original photo was taken, so it'll bring up the option of adding the original date, but you can easily get rid of that or customise it by giving it a quick tap.
Do a Live broadcast
You can upload video (or Boomerangs!) to Instagram Stories, but you can also do a LIVE broadcast if you're feeling brave or have something particularly special to share right now. To get a Live broadcast started, tap into Stories and click on the left option. You'll have time to get prepared then hit the big white button that says 'Start Live Video'. Bear in mind some of your followers will receive a notification to say you're broadcasting live!
Experiment with locations, hashtags and polls
As well as the pen tool and stickers, you can also add locations, hashtags and polls. They're all located at the top of the Stickers tab and let you experiment with different ways of sharing with your friends.
Create a face sticker
Yep, that's right! A FACE sticker. To do this you need to select a photo or video for your Story. Then click that little Stickers icon again. In there you'll see a picture of a camera with a circle round it. Hit that. You'll then see your camera comes on and Insta prompts you to take a selfie. Put on your silliest face and take a picture. There you'll have created a face sticker that you can move around the screen.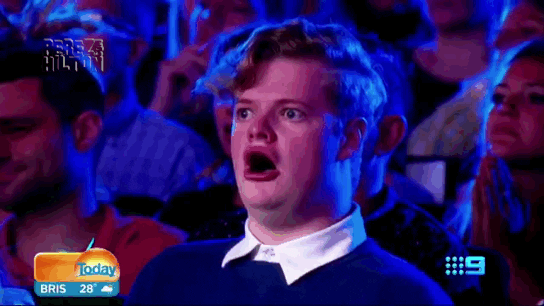 Let your friends share your stories
You have the option of sharing your Stories as Posts, but now Instagram has added a way for you to allow your friends to share your Stories too. All you need to do is change your settings. So head to your Profile, click the three little dots in the top right-hand corner and scroll to Story Settings. You can do all kinds of things here, like hide your story from certain people, but scroll to Allow sharing and click that option on if you want people to be able to share your stories as Messages with you or other people.
Spice up your text
One of the first rules of Instagram Stories is to add text, which you can find in the top left-hand corner (it's an icon with a small and capital, like this 'Aa'). But don't just add simple text and be done with it. Play around with colours, sizes and background colours too.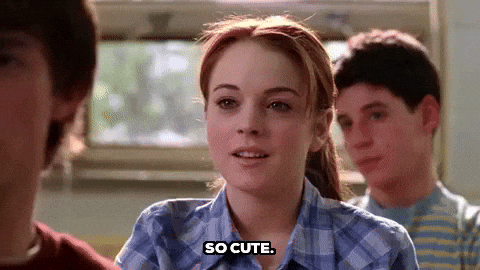 Create a 'best of' reel in Story Highlights
Stories used to just disappear after 24 hours, but now if you've shared a Story you're particularly proud of, you can keep it on your Profile page. It'll show up above your normal photos, but below your profile picture in a section called Story Highlights. To add Stories, go to your Profile Page and click on the drop-down arrow next to Story Highlights. Here you'll have the option to add past Stories. Go on, create a highlights reel that shows what a total #girlboss you are!
It's time you started celebrating your period, guys. Sign up to bettybox RN and get all your tampons and pads, beauty products, sweet treats and loads more cool stuff delivered to your door, every single month. We know. It's totally awesome. 
Image: Yoga Hosers