In a small win for womankind, Scotland has become the first country in the world to provide free period products to students across all schools, colleges and universities, in a bid to promote equal access to sanitary products. Take that, period poverty.
The £5.2million scheme will help 395,000 students have more affordable periods, after a survey by Young Scot revealed that one in four of the 2,000 respondents struggled to access and afford sanitary products.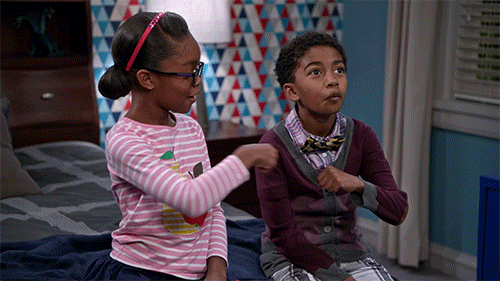 Communities secretary Aileen Campbell said, "In a country as rich as Scotland it's unacceptable that anyone should struggle to buy basic sanitary products.
"I am proud that Scotland is taking this world-leading action to fight period poverty and I welcome the support of local authorities, colleges and universities in implementing this initiative. Our £5.2m investment will mean these essential products will be available to those who need them in a sensitive and dignified way, which will make it easier for students to fully focus on their studies."
In future Scotland aims to make period products free for all women, not just students, with one Scottish council already implementing a scheme. North Ayrshire Council has been providing free sanitary items in all public buildings – including libraries and community centres – since the end of August.
Explaining the decision, Joe Cullinane, Scottish Labour leader of North Ayrshire Council, said the move to providing free tampons and pads in schools had made an impact on the council's new policy. "When you've got that kind of momentum in schools, you think that periods don't stop at the school gates, so what about their sister or mother?"
Great work, Scotland. Now when is the rest of the UK going to follow suit?
It's time you started celebrating your period, guys. Sign up to bettybox RN and get all your tampons and pads, beauty products, sweet treats and loads more cool stuff delivered to your door, every single month. We know. It's totally awesome.