You know your period? That friend that shows up every month, whether you want it to or not, and stays for about a week. It may eat you out of house and home, or occasionally make you want to curl up and die, but it isn't unfamiliar. From the first telltale cramp to that final uncomfortable tampon, you know your period inside-out.
Or do you? Unsurprisingly, periods are complicated business, scientifically and historically speaking. So sit back and let us hit you with some AMAZING PERIOD FACTS.
Sitting comfortably? Well, just wait.
1. You can get your PERIOD in your NOSE
Okay, well, you probably won't, but it's called 'vicarious menstruation' and it involves bleeding from somewhere that isn't your uterus. Women have bled from their eyes, noses and even lungs during their periods, and it occurs because your blood capillaries all over your body soften during menstruation, and sometimes allow blood to come out. It's okay, it's very, very rare.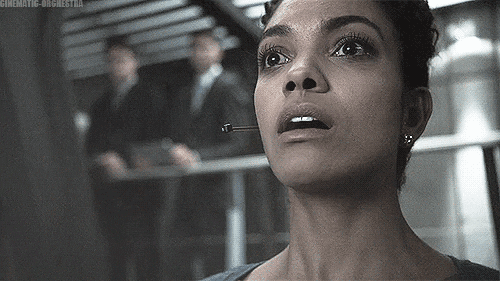 2. Periods are more painful in the cold
Cold weather can also make your period last longer and be heavier. Hooray for living on an island stuck between the Atlantic and the chilly North Sea! Let's all move to Spain!
3. You sound uglier during your moon time
NB: This is not us dissing you, this is science. Researchers tested the same women's voices at different times of the month, and participants could identify not only when the women were on their period – purely from listening to their voices – but also that they sounded 'less attractive' when they were.
4. Periods can make you stupidererer
Researchers at the University of Bath have found that women's cognitive abilities actually take a slight dive during menstruation. Here's the link to the study so you can send it to your teacher next time they say you're less than stellar.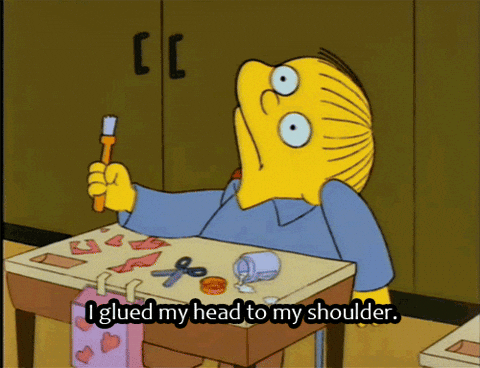 5. Humans, humpback whales and elephants are the only animals that go through menopause
Hey, Moby Dick and Dumbo! Menopause REPRESENT!
6. But only the macaque monkey has anything close to a human menstrual cycle, at 29 days
So remember to fistbump the next macaque monkey you see!
7. You don't bleed as much as you think you do
Yes, although on bad days it can feel like a gory horror movie in your underpants, you actually only lose about a cup of blood per period. The rest of it is bits of your uterine lining and (sorry) mucus.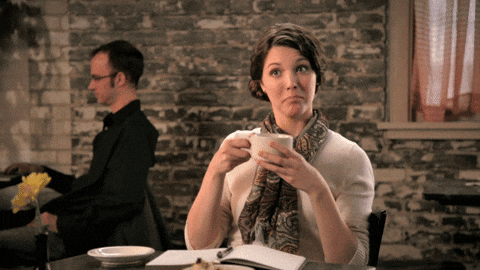 8. Some women have longer cycles than others because their eggs are lazy
Well, not lazy, but some people's cycles take 31 days because, after ovulation, their eggs take the scenic route travelling down the fallopian tubes to the uterus.
9. Those clots? They're made by CONTRACTIONS
Yes, contractions like labour contractions. When you have period cramps, your uterus contracts. When this happens very frequently it can stop your blood from thinning out before it comes out, resulting in clots. (Don't worry, a few 5p-sized clots a day is totally normal.)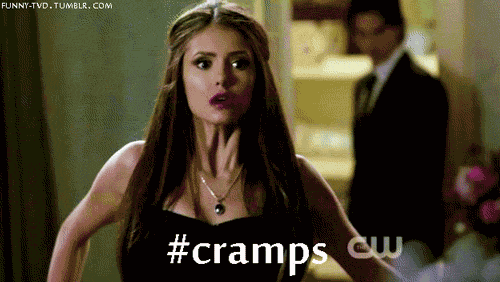 10. In fact, your body mimics pregnancy symptoms in the run-up to your period
Cramping, nausea, tiredness, bloating, abdominal pain, bad moods, sensitive breasts and out-of-control appetites. The symptoms of PMS are astonishingly close to those of early pregnancy, so basically a) give yourself a break if your period is on its way, and b) be nice to a pregnant lady today.
11. And, talking of pregnancy, you can get pregnant during your period
Sperm can live for up to five days in the vagina, so if you ovulate soon after your period, you could technically get pregnant. Although it's unlikely. Store away that info for if/when you need it.
12. In fact, in the Middle Ages, people thought that red-haired people were conceived during a period
Which makes a wonky sort of sense, so long as you don't think about it too hard.
13. Girls used to start menstruating at 16
Even as relatively recently as the 1800s, girls didn't get their periods until they were well into their teens. Today, whereas, the average age to reach puberty is 12 – better nutrition and more stress are to blame, says science.
14. Menstrual blood used to cure everything from headaches to warts
At least people thought it did in Olden Times. Menstrual blood was used as medicine for a number of conditions, including leprosy, plague, and DEMONIC POSSESSION. It was also used in love charms, but you shouldn't probably try this at home. If only because it'd be so messy.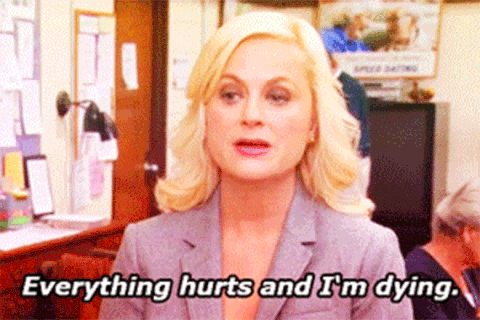 15. Women used to menstruate during the new moon
In really Olden Times there was no artificial lighting, and some scientists believe that women originally ovulated when the moon was full, and started menstruating when it was new.
16. Some scientists also think that artificial lights influence women's periods
Scientists have proved that using artificial lights during the night can shorten menstrual cycles, so who knows what effect everyday lighting has had across the world.
17. There is a Disney movie about your period
In 1946, Walt Disney made an educational animated film called The Story of Menstruation. It's not cute and it doesn't feature any snowmen – but it is thought to be the first film to ever use the word "vagina", so that's nice.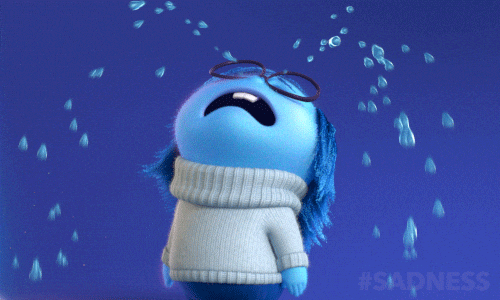 18. Retail fever hits you two weeks before your period, says science
In a study at the University of Hertfordshire, scientists found that women were more likely to go shopping 10 days before their period started than at any other time of the month. So now you know when to lock up your wallet.
19. Under 18? Got irregular periods? Don't worry, it's normal
It's just your body settling into its rhythm.
And finally…
20. "Tampon" is French for "plug"
Ahhh, Fronshe. Zer language of larve. So romantique.
It's time you started celebrating your period, guys. Sign up to bettybox RN and get all your tampons and pads, beauty products, sweet treats and loads more cool stuff delivered to your door, every single month. We know. It's totally awesome. 
Image: Katie Edmunds