At 5ft 10, I am the same height as Taylor Swift. I like this fact because it's surely some sort of sign that my dream of duetting All Too Well with her live on stage is going to come true. It also makes me feel a bit better about being 'the tall girl' in my friendship group.
Taylor's not the only talented, successful, fierce as hell long-limbed lioness either. Tennis champion Serena Williams is 6ft 1 and Game of Thrones Brienne of Tarth (IRL name, Gwendoline Christie) is a tremendous 6ft 3.
But the reality of being a tall girl at school or college is a different story to commanding Wembley stage, Wimbledon centre court or the battlefields of Westeros.
I felt clumsy and clunky walking through the corridors, like a discombobulated giraffe wobbling down the catwalk behind a squad of cute, nimble meerkats. It was even worse with my friendship group at home, I swear none of them grew over 5ft 5 while I continued to shoot up like Jack's troublesome beanstalk.
If you're in the Tall Club, you might recognise some of the same experiences that I had:
Shoe shopping is an absolute nightmare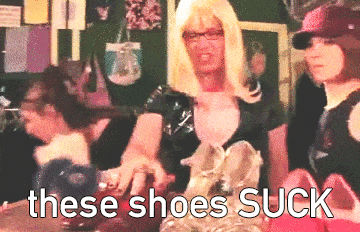 Chances are, you have some big old feet at the end of those powerful, endless limbs. The problem is, ballet pumps and strappy sandals don't look so dainty in size 8 or 9. Rather than asking 'do I like these shoes?' when out shopping, the real question is 'do they look like Sideshow Bob's clodhoppers?'. Oh well, androgynous styles are much cooler anyway.
All jeans are 'ankle grazers'
I used to be too scared to wander into the Tall section with the older giraffe herd. Up until the point when I realised that this was absolutely ridiculous of me, I was relegated to regular leg lengths. Flared, skinny, bootcut, straight – none of them ever made it past my cold ankles. It's quite lucky then, that Kate Moss is a total advocate for the ankle grazer (and she's only 5ft 7!).
Shorter friends complain about being petite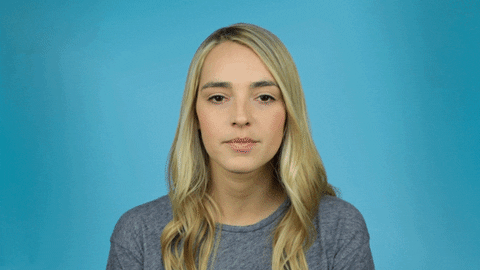 My much shorter best friend once demanded we leave a party early because she felt too small. Did she not realise how often I feel like a telephone pole standing out like an eyesore in a field of pretty poppies, or a dog-bitten Barbie in a toy box of Polly Pockets? But at least I learnt that short girls have their problems too.
'You're the same height as a top model!' is not a compliment
Oh, really? Does Gigi Hadid also have this warm layer of puppy fat, relentlessly shiny forehead and man hands? Does Gigi feel the need to hunch over like Quasimodo when she's around her friends just to fit in? I might be tall but I'm not blind. Anyway, I'd much rather be compared to a rocket scientist or a sports champion thank you very much.
Borrowing and sharing clothes is out of the question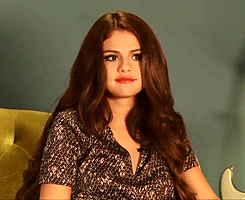 Your friends swap clothes more times than Kanye and Kim swap saliva (eww, sorry!). But there's no way that you're going to fit into that cute floral jumpsuit that your BFF bought in the Topshop Petite section. It's just the same old wardrobe for tall gals, while everyone else has the lolz and bantz of clothes swapping fun. Oh well, at least there won't be any arguments about unexplained stains or rips.
Group photos are a painful experience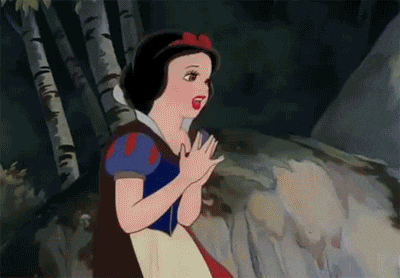 Usually, I use every trick in the tall girl's book to try not to stick out like a sore thumb in photos: bending the knee, tilting the head, sitting down, wishing to be invisible. At least by pulling a silly pose, it can actually make you look like the most fun person in the photo.
Other tall girls make the best allies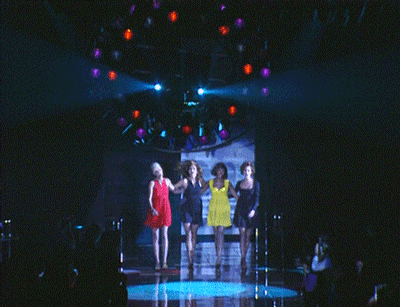 Luckily, I ended up befriending two equally tall girls during my time at school. We borrowed each other's clothes, walked around in a group without bending our knees or heads and shared tips on where to buy skirts that actually reached the knee. It was a blessing, and the first wide-stride step towards accepting my tall girl credentials.
Now in my twenties, I love being tall. I admit, I still have my off-days where I just want to blend it – but don't we all? Even Taylor probably has body hang-ups but that's not enough to stop her from being one of the biggest (and tallest) popstars on the planet.
It's all about just owning it: having a snazzy sock collection to decorate ostentatious ankles with; not being scared to wear the highest of heels that will intimidate any badly-behaved guy; and strutting like a proud flamingo.
Those size 8 boots were made for walking, so do it with your head held high and everyone looking up at you.
It's time you started celebrating your period, guys. Sign up to bettybox RN and get all your tampons and pads, beauty products, sweet treats and loads more cool stuff delivered to your door, every single month. We know. It's totally awesome. 
Image: Getty