In case you missed the mega-memo: 2018 marks the 100 year anniversary of the women's right to vote! A pretty big deal, right? This week, in celebration, we're talking women's rights.
It's impossible to have missed all the stories about women and girls grabbing headlines and hashtags recently, from #MeToo to #Votes100. Sometimes it can feel depressing. How can it be 2018 and we're still having to deal with so much cr*p just because we're female? But other days, the same events can feel empowering. Sure there are lots of problems but with all this talk, some decent action has to follow!
The efforts of campaigners like Malala Yousafzia and Emma Watson are helping, but there are also lots of women from the past who made a HUGE difference – and these are the women we're celebrating today.
Mary Wollstonecraft
Take Mary Wollstonecraft. Ever heard of her? Probably not, even though she's been called the mother of modern feminism. Cool title, hey?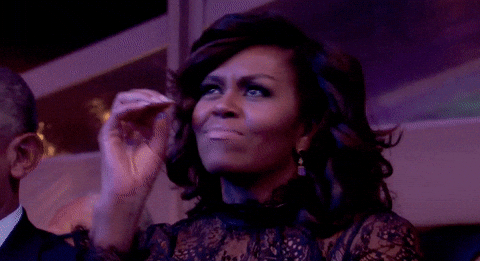 Mary wrote one of the first books about women's rights way back in 1792. Called 'A Vindication of the Rights of Woman', most people at the time considered it revolutionary because Mary argued that women deserved a decent education. There might be times in double geography on a Tuesday afternoon that you disagree but seriously, can you imagine women trying to achieve any kind of equality without it?
Of course Mary didn't get her demands met any time soon. As the stories of Elizabeth Garrett Anderson, Britain's first woman doctor and suffragette Emily Wilding Davison show, doors were still closed to women a century later. Even today, not all girls get a decent education.
Sojourner Truth
Here's another example: Sojourner Truth. Sojourner was a black female slave in America. She escaped her master in 1826 and went to on to campaign for an end to slavery as well as women's rights.
To argue for either black rights or women's rights was controversial, but in 1851 Sojourner tackled both sexism and racism head on at a women's rights meeting in Ohio. There are differing accounts of what she said exactly, but a popular version claims that she argued: "That man over there says that women need to be helped into carriages, and lifted over ditches, and to have the best place everywhere. Nobody helps me any best place. And ain't I a woman?"
The phrase 'Ain't I a woman?' has inspired many women of colour since. Sojourner's speech also challenged white women to consider the experiences of black women, which is something that white feminists in the twenty-first century are still accused of forgetting to do.
Today women and girls of different races and ethnicities still have different experiences, as do people of different sexualities. There remains plenty of work to do in order to change the world for the better but the inspiring stories of women from the past show that it is possible to make a difference.
It's time you started celebrating your period, guys. Sign up to bettybox RN and get all your tampons and pads, beauty products, sweet treats and loads more cool stuff delivered to your door, every single month. We know. It's totally awesome. 
Image: Amber Griffin