'Ah, your teens', older relatives sigh nostalgically. 'The best years of your life. All that free time and no responsibilities. Make the most of them!'
How often do you hear words like this? Adults seem to love telling younger people how lucky they are to not yet have hit twenty. They conveniently forget that you have responsibilities and pressures: homework, exams, volunteering, a job, chores, maybe more.
They also forget that you may have time but you don't have money. Wouldn't it be easy to make the most of our teens if we had an unlimited budget! Imagine the days out, weekends away, good deeds, shopping trips and salon visits if we had more than £4.17 in our purses?!
But even if you're brassic, it's still possible to enjoy some of life's luxuries. Here's how to live like a queen and stretch those pennies to create your own teen luxe lifestyle…
Make your own luxury list
Unless you're actually Victoria Beckham or Kim Kardashian (hi girls), you'll probably have to make some compromises around luxury. We can't all have everything all of the time – and in fact even the biggest indulgence would lose its appeal if we did (although totes willing to test that theory out if anyone wants to fund the experiment?!).
Instead we have to make choices about our priorities: what treat would you love the most?
Obviously there's no point wishing for a top of the range sports car if you can't drive anyway, so focus on what is actually in the realm of achievable. Think about your life already: what would you do more of or buy more of if you could?
Start a luxury list based on this. Perhaps it's a bottle of designer perfume or a new album every month. Write your ideas down. Rather than wanting everything, you'll (hopefully) begin to see a pattern emerging of what would really make a difference to you.
Keep this list handy before your birthday and Christmas and drop some hints. If you're lucky enough to be asked what you'd like, you'll have some ideas rather than the usual total mind blank. Plus it gives you some ideas if you get given money.
Also dig out your childhood piggy bank. Literally save your pennies as well as the odd pound or the fiver you find in your old coat pocket (those discoveries do happen to someone, don't they? Or is it a complete myth that we ever find money in our clothes or down the sofa?).
It's amazing how little contributions to our money box can build up. But there are other ways to bring a little luxury into your life too…
Bedroom
Unless we figure out the magical spell for creating tickets (Glasto, New York, Ibiza incase anyone can hear us), our teen years usually mean a fair amount of time in our bedroom – so make it as luxurious as possible.
An Instagramable interior isn't far from reach. Start with cleaning and tidying your space, so it's somewhere that you and your mates want to hang out. Get a plant and a nice scented candle, use your bedside lamp not the overhead light and squish up your pillows even if you have to flatten them again to get to sleep!
Talking of beds, if your idea of luxury is a long lie-in (and whose isn't?!), change your sheets.  Honestly there's nothing more luxurious than sleeping in clean sheets. You'll feel like an influencer in the latest boutique hotel.
Eating out
It's not just fast food places that offer pocket money prices. If you and your friends fancy eating out somewhere but you're worried about cost, try these tricks:
Meet for lunch or even breakfast. Many places have special midday offers or cheaper options earlier in the day.
Order tap water. It's free and if you're having food then you needn't feel like a cheapskate.
If the main courses are a bit pricey, order a starter and a side dish. Just remember to ask for it to come at the same time as others' mains!
Shopping
Visit your local market. It's not just for people with wheelie trollies or fruit and veg sold by someone shouting things you can't decipher ('Half a pound a pound…..' Uh?).
Markets are great places full of hidden luxuries. You'll nearly always find a stall selling makeup and haircare, as well as one stocked with chocolates and sweets. At mine, you can even buy last month's magazines for just £1! Check your nearest one out and see what you uncover.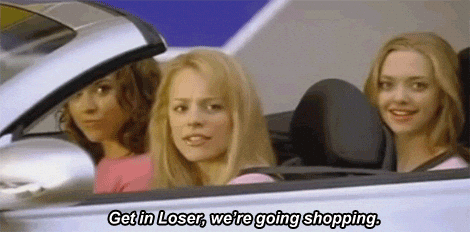 Fashion
Try cultivating your own 'look'. If you become known for a particular style or accessory, you don't need to spend money chasing every new trend – you can just carry on sporting your trilby or using your distinctive backpack until it wears out (or you get bored). This frees up cash to spend on the luxuries you really want!
Beauty
Trade beauty treatments. Rope your friend, your mum or sister in and swap manis and pedis. Even if you're a bit ropey to begin with, you'll soon improve! Make it a regular appointment in your month and light some candles. Who needs a salon anyways?
Warning: this is not encouragement to cut your own fringe.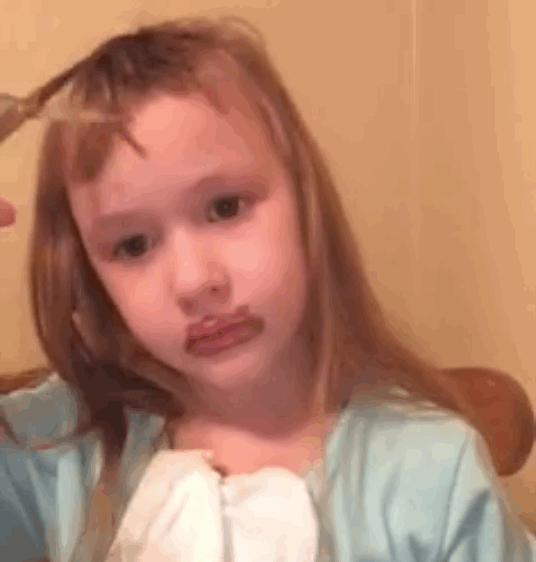 Make a chore a treat
Sooner or later, we all get periods. Why not make this feel more luxurious? Sign up to bettybox and turn the time of the month into the time of a treat too!
See, being brassic isn't *that* bad after all…
It's time you started celebrating your period, guys. Sign up to bettybox RN and get all your tampons and pads, beauty products, sweet treats and loads more cool stuff delivered to your door, every single month. We know. It's totally awesome.