Even though most of us aren't middle-aged, shaggy-bearded men living in a hoarder's dreamland around here, there is still sooooo much to learn from the awesome Queer Eye team. From wardrobe hacks to tasty snacks, here's a bunch of ttly vital things we've found out from the Fab Five.
Jonathan has the daytime essentials nailed
If there's anyone we're going to take grooming tips from, it's the perfectly styled Jonathan. He suggests keeping a little bag in your bathroom, ready-packed with the essentials you need for the day. His top tips for what it should contain? Floss, sunscreen and a comb. That's it!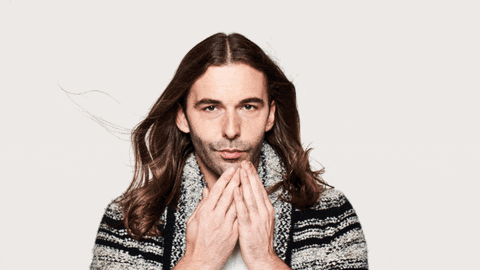 There's no such thing as ugly
The subjects on this season of Queer Eye come in all shapes and sizes, and they all have their own unique looks. But they have one thing in common: none of them are ugly and all of them end up looking like the best versions of themselves. Yas, queens!
Stripes are an entry-level print
Now this is one piece of advice that Tan turns to over and over again: if you want to rock a bold print, but you're nervous of making too much of a statement, get comfortable with wearing stripes first. If you pop on a particularly crazy pattern and it still feels a bit too much, then throw a blazer (or cardigan) over it. Tan says it's a great way to add a pop of print to your look.
You've been applying perfume wrong your whole life
Now this is a tip that the Queer Eye guys have been sharing since the original line up (did you know there was a whole other Queer Eye TV show with a whole other Fab Five back in the 90's?) When it comes to adding scent, do as grooming guru Jonathan says: "Spray, delay and walk away." Spritz your perfume into the air in front of you, wait for a second and then walk through the mist so that it adds a cloud of gorgeousness to yourself. Oh henny, you smell soooo good.
Be open to advice
When super-hairy, super-scruffy Neil had a visit from the Fab Five, he just didn't want to take their advice on board. Tan's suggestions of hip print shirts were met with jokes, and he said to Antoni that maybe they should just serve chips at his party instead of actually making any food. But if someone takes the time to offer help with something, the least we can do is consider what they're saying. You never know, you might just learn something game-changing.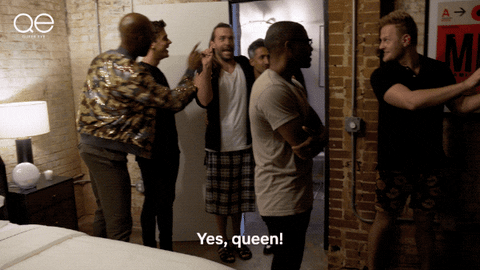 Fashion and style are not the same thing
Huh? Tell us more, Tan: "Style is not fashion. Fashion is not trendy after a season. Quite honestly, I couldn't give a shit about fashion. Style is dressing the way that you feel confident and [in] what is appropriate for you, your age, your body type." Hmm, so it's all about finding your own look that lasts, not being a slave to trends. Wise words, Tan – now purleeeease can we come shopping with you?!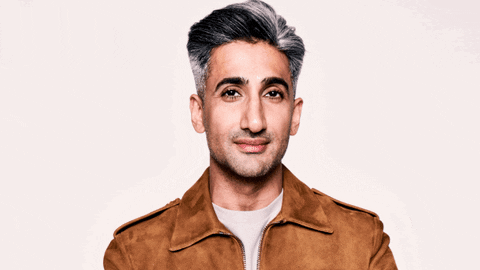 You can DIY an exfoliant in a flash
"Gorgeous exfoliants are expensive" says Jonathan. "You can easily make them. You just need a bit of coconut oil and sugar. Try mixing two teaspoons of granulated sugar with four teaspoons of coconut oil and stir until it's combined. It's a tropical treat for your face and body – and if you add a smudge of honey, it'll work wonders on your lips, too!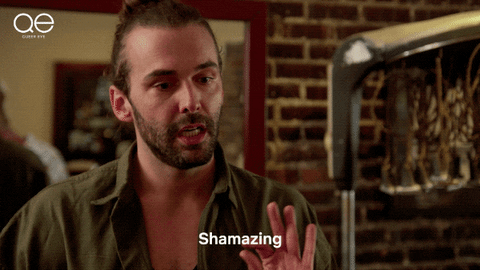 Cooking for one can be fun
Antoni has heaps of ideas for how to look after yourself when you're on your own, like making delicious versions of scrambled eggs and grilled cheese sandwiches. You don't have to wait until you have other people to cook for before you put in a little bit of effort. It's just one way to show yourself some self-care.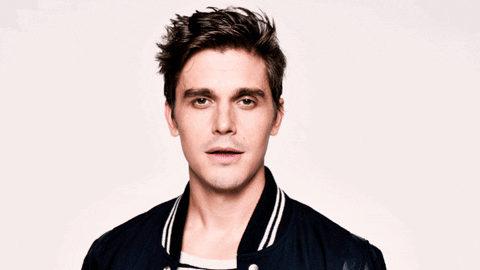 We all need a Karamo in our lives
So we're not totally sure what Karamo's official job is, but the way he pumps people up is incredible. "You look so good," he says, building the subject's self-image with every word. And his top tip for a confident smile? "Stand straight, shoulders back and don't forget eye contact!"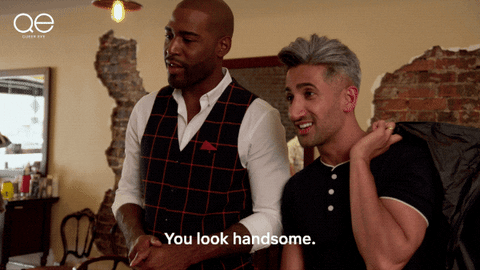 8 episodes is seriously, seriously not nearly enough
We need more Jonathan hair tosses. We need more Karamo pep talks. We need more of Tan's amazing northern British slash American accent. We need Antoni to make us a sandwich. We need  Bobby to tidy our bedroom. Can they do a version with girls? Can we be on it? Just please don't make us wait too long until season two!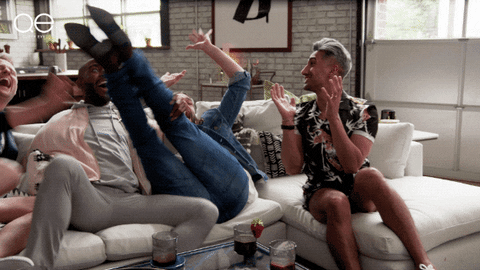 It's time you started celebrating your period, guys. Sign up to bettybox RN and get all your tampons and pads, beauty products, sweet treats and loads more cool stuff delivered to your door, every single month. We know. It's totally awesome.